Is there anyone on the Kero diet
|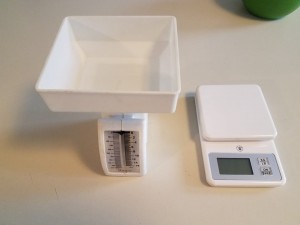 Is there anyone on the Kero diet? And if so, how is it working out for you?
Mark Hennaman I started strict keto on the day of my T2 diagnosis….Jan 31st. My A1c was 13 and I was 238 pounds. In June my A1c was 5.7 and today I weigh 179. Keto has reversed the symptoms of my disease.
Brian Robbins I've been on it for 3 months. My last Hba1c was 6.1 and i have lost 35 LBS My daily insulin use went from 155 units to 70 units. My LDL plummeted to 76 and my HDL rose to 40. My triglycerides are 96.
Sonya Muriel Villalobos Wood Not quite keto. Low carb though. Like 75 grams or less. I also eat high protein. I believe that may also hinder my entering ketosis. I am ok with that as ketosis is not my goal. Yesterday I capped at 53. Today at 55 I think. Protein consumption was 200+.
Helps me keep my blood glucose pretty low. That along with regular cardio and heavy weight lifting. I rarely ever see numbers over 100. And I am now med free. At diagnosis I was 358 and promptly put on insulin.
Double checked MFP. Today I had 68 carbs. So still under my high target of 75.
Sonya Muriel Villalobos Wood Forgot to mention, my A1C went from 10.9 to 5.5 within 4 months of diagnosis. That was just over 3 years ago. At that time I capped carbs at 150 grams per day but protein was probably somewhere around 60 – 80 a day. At that time I was also taken off of all diabetic meds. I have been med free for just over 3 years and maintained an a1c in the lower 5s.
Jim Stephenson Sonya Muriel Villalobos Wood I am pretty much the same. Just aiming to be low carb not, necessarily put myself in ketosis although I suspect I often am. My a1c results are similar, went from 9s to low 5s in a short period without hypos just more time in range and rarely having bgls above 7mmol/L (126mg/dL) I probably eat more protein than would be recommended on strict keto but have learnt not to fear fat.
Sandra Fingerut Not exactly Keto, but low carb/high fat. My body doesn't process protein so well, so the doctor said add a carb. Usually 35g carbs at meals and 15g for snacks.
Nadine Lewis Williamson I'm usually 25 grms of carbs or less per day. A1c went from 8.2 to 5.5 in 3 months, have lost 17 lbs, and Chol dropped from 236 to 172. Other labs showed improvement as well. I really LOVE the consistent blood sugars!
Andrew Klamon I am following the Dr Bernstein diet- at 40 grams of Carbs or less per day. My control has vastly improved with many days 100% in range and very steady BG's. My A1c has been coming down per the home testing (7.6 down to 6.1 so far) and I feel good. Ihave lost body fat but have worked to maintain my weight (5-11 and 155lbs). It's always been hard for me to keep up my weight. There are some subtle differences between the two approached and lots of written about them if your curious. For me its not a diet but a new way of eating, something I can live with that keeps me healthy. Good luck
My successful Diabetes Treatment Story
My doctor diagnosed me with diabetes just over a year ago, at the time I was prescribed Metformin. I went to the some diabetes related websites and learned about the diet they suggested. I started the diet right away and I was very loyal to it. However, after weeks of being on the diet it never helped, my blood sugar didn't drop like I wanted it to. My personal physician wasn't much help either, he didn't really seem to give me any other options besides my prescription and the usual course of insulin. I was about to give up and then I discovered a great treatment method. The guide was authored by one of the leading professionals in the world of diabetes research, Dr. Max Sidorov. This is a guide that that shows you, in a very simple way, how to conquer the disease without traditional methods. I have to say that since I've found the guide and followed it, I've not only improved my health but I've also lost weight and improved other aspects as well. My activities have increased and I have a ton of energy! It is my goal to share the this diabetes treatment method as much as possible to show people there's more to the disease than traditional schools of thought and you can find your own path to healing with natural methods.