Feeling kind of hopeless. I have diabetics, high cholesterol and high blood pressure
|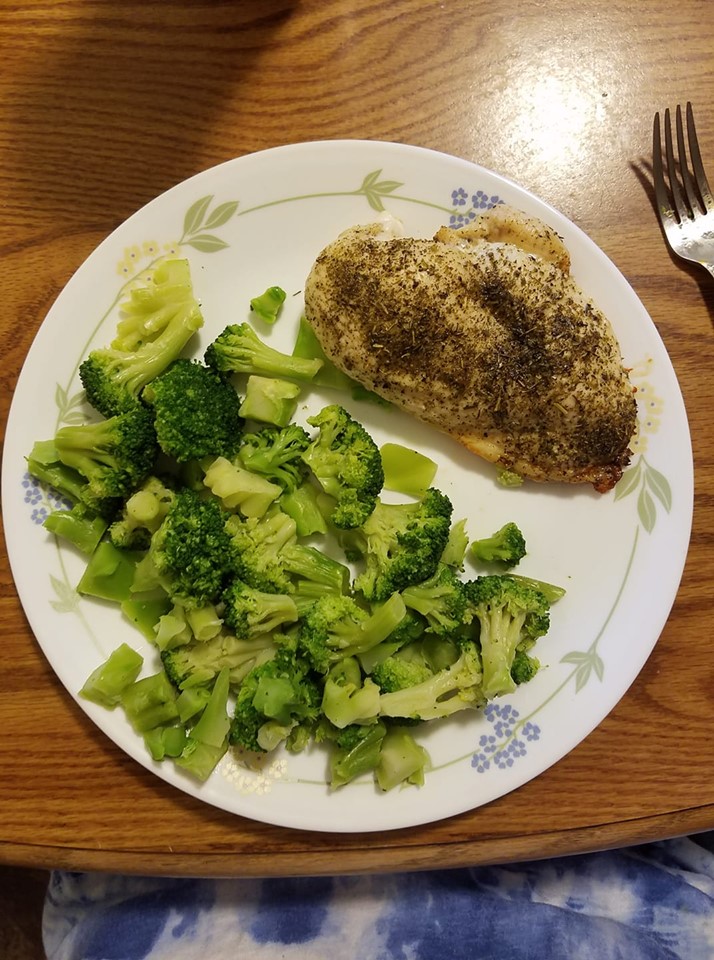 Feeling kind of hopeless. I have diabetics, high cholesterol and high blood pressure.
So I cant eat a lot of stuff. Thought I was doing good with eating beef sticks or jerky and cheese as snacks.
Nope too much fat. I cant even have good fat. Dr said no red meat because of the fat.
So chicken and broccoli for life it is.
---
Mark Magliente Personally if my doctor said that to me I would find a new doctor.
---
Rhonda Bruns Chelsea read through the pasta posts. You will see many success stories of people who are controlling their blood sugar and lowering their bp and cholesterol by eating this way.
---
Mickie Chase Eating this way will take care of those things. I had high blood pressure, it is now in normal range. Lost almost 30 lbs since May 24th. I am hoping my cholesterol will be down, and I know my A1C will be down at my three month mark. Give this a try.
---
Helena Doyle-Aumenta I have all 3 as well and this woe has helped me lose weight, drop my a1c, drop my triglycerides and cholesterol and my blood pressure as well!! All in 6 weeks!!! Give it a try and when the doc sees your great results, they'll be thrilled!!
---
Chelsea Jewell Patterson I have been eating this way. She is telling me no red meat, no cheese and those are 2 things that get me through the day. I cant stomach a lot of textures, it's a sensory issue. I cannot have any fat is what she has told me
---
Rhonda Bruns Chelsea Jewell Patterson Be your own advocate. Do your own research. You will find your doctor is way outdated. I'd find a new one.
---
Barb Enright I'm not one to tell anyone to go against doctors instructions, but I do recommend getting a second (or even third or fourth) opinion when there is conflicting information or there. There is definitely conflicting information out there about healthy eating for diabetics, and I've seen people improve their heart health and lower their triglycerides using the WOE. I've only heard from one diabetic that lowered their triglycerides by eating low fat.
---
Dale Gough After 3 months of eating high fat low carbs my cholesterol and triglycerides are way down
---
Annette Sanabria-Archilla Ive ben diagnosed early in August but who knows since when Im diabetic. I suffer too from high blood pressure and my triglycerides are high. The dr told me no pork. I ate today country rib style just one that I cooked in my air fryer. I still eat cheese, eggs, chicken, burgers sometimes, hard salami. No bad carbs. Learning to eat, read, and cook again.
---
Katie Ward If you eat from our list for a year you will most likely have all those health problems in remission.
---
Dan Brendle L have made exercise a major part of my daily life in addition to eating properly. I do about an hour per day (aerobic) and it has mental as well as physical. Make sure you get your exercise program approved by your docto
---
My successful Diabetes Treatment Story
My doctor diagnosed me with diabetes just over a year ago, at the time I was prescribed Metformin. I went to the some diabetes related websites and learned about the diet they suggested. I started the diet right away and I was very loyal to it. However, after weeks of being on the diet it never helped, my blood sugar didn't drop like I wanted it to. My personal physician wasn't much help either, he didn't really seem to give me any other options besides my prescription and the usual course of insulin. I was about to give up and then I discovered a great treatment method. The guide was authored by one of the leading professionals in the world of diabetes research, Dr. Max Sidorov. This is a guide that that shows you, in a very simple way, how to conquer the disease without traditional methods. I have to say that since I've found the guide and followed it, I've not only improved my health but I've also lost weight and improved other aspects as well. My activities have increased and I have a ton of energy! It is my goal to share the this diabetes treatment method as much as possible to show people there's more to the disease than traditional schools of thought and you can find your own path to healing with natural methods.