My husband was just diagnosed with type one so we are starting to research about pumps
|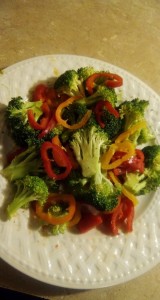 Hello! My husband was just diagnosed with type one so we are starting to research about pumps… was wondering which ones you like/ don't like and for any suggestions!
Katie Park Medtronic is good but copays can be high depending on your plan
Stephanie Riner Was on Mimimed for about 10 years. Just switched to TSlim. I miss some of the functions of AMedtronic but overall TSlim has been a good change. I like that I can update the pump & not be stuck with old technology while waiting for the pump warranty to run out
Suzanne Clark I've been on Medtronic, Animas ( a moot issue because they are withdrawing from American market) and now Omnipod. Honestly, I think that all are a win (though Animas was poorly designed and had some annoying things about it).
I honestly wish I could try t-slim because of the basal IQ, but can't until my Animas goes out of warranty in 2021.
They all have ups and downs.
The Juicebox Podcast talks about pumping a lot ( his daughter uses Omnipod) and so does the Diabetes Connections Podcast (her son uses T-slim.)
The Medtronic has a closed loop system with their own sensor and some people really like that, and others hate it. If I went back on Medtronic, I'd nix their CGM and go with Dexcom.
I think that all the pumps have a LOT to offer. I wish you well!!!
Betsy Corbett Jarvis Suzanne Clark I loved my Animas Vibe. Miss it so much since switching to Omnipod. But everyone is different. I'm trying to switch to Tandem in October if new insurance covers it.
Suzanne Clark My vibe was ok, but there was no back button, so it seemed like I had to do a lot of extra scrolling if I hit the wrong thing 😏
But they're all a blessing!!!
The screen was also REALLY HARD for me to see without my reading glasses, and in bright sunlight it was useless to me as far as performing a function because of not being able to see it.
Jennifer Taylor Hodge Suzanne Clark I have to agree with you on the dexcom CGM awesome that's the one I go with!!! But for the pump I like Medtronic I have been with Medtronic for over 19 years now the pumps are amazing the company is amazing but of course you do have problems with technology every once in awhile but hands down I found Medtronic is the one I would go with!!!
I guess I am old school like back in the day when a handshake was all you needed Medtronic is that type of company you can call them and have no problems getting anything taken care of some of the other companies didn't care for but again that's my opinion!!!
Suzanne Clark Jennifer Taylor Hodge
I was with Medtronic for over 20 years and really didn't have any complaints, but I switched to a new doctor who had it in her head that I needed a different pump and steered me toward Animas and Tandem (wish I would have gone w tandem for the basal IQ), but since Animas has gone out of business I went with Omnipod, but I found out yesterday that Medtronic still wants me to have a backup since my Animas is in warranty. I did the Medtronic CGM maybe around 2008 and couldn't deal. My doctor had to persuade me to try Dexcom and I'm glad I did!
Suzanne Clark I never had problems with customer service either, but I've heard a lot of complaints on some of the Facebook groups. Probably because of the onslaught of Animas customers??
Jennifer Taylor Hodge Suzanne Clark I think you made a great choice I love dexcom CGM because it's compatible with anything but I'm old school and I my own opinion is I am staying with Medtronic I love their customer service their company is top-notch and their product is amazing they kind of won me over with the handshake!!! Lol
Brandon Burnett Following… also, which pump / monitor would best suit my type 1 newly diagnosed athlete son? He plays hockey and baseball. We were just diagnosed last week.
Amber Jones Just switched to Tslim and absolutely love it! It connects with Dexcom and will suspend your insulin if your blood sugar is trending down.
Bruce Lavery My daughter has the tslim with Basal IQ and the dexcom 6. She likes the color touchscreen and very easy to use
Carol Hardesty After 3 years, I chose the Omnipod. I didn't want to be catching the tubing on things. I've only lost 1 pod since November. I love the convenience of the pod!!
Ashley LaBrier I love my 670G from Medtronic. I agree that the dexcom sensor is better than Medtronic's sensor, but since the Medtronic sensor is required for auto mode I'm all in!
Rose Marie I'm currently on the Omnipod after being on the Medtronic mini for 4 years. The Omnipod does have some drawbacks, but it's a much better option than being tethered to a corded pump.
Kristine Lopez Sutliff Medtronic 670G with Auto mode has changed my life. I've been at it for 47 years and have never been this stable. It's a keeper.
Amy Lynn Gensler I was on Medtronic pumps for over 15 years and had their CGM, now have Omnipod and Dexcom G6. Love the tubeless and that it's waterproof, so nothing to take off to shower or go to the beach. I also Loop with them now. Loving it.
David Akers Agree with the above person the Dex sensor is better. They'll be integrating with Om iPod and Tandem in near future to have a system similar to 670g. I tried that system for a while, when it's in Auto Mode it works pretty well, keeping it in Auto mode was cumbersome. I'm completely off pumps after 12 years and loving it. Dexcom with Longer Acting Basal, and inhaled insulin for meal time!!! LOVIN IT!
Maiitsoh Melanie Medtronic 670g works awesome and has helped me perform in training to optimal extremes. Finally I can finish a training session without crashing hard. MM for me. Good luck to you and your husband
Sharla Marks I love any Medtronic I've been between pumps but always end up going back to the veo (I love the size!) All pumps are good! However I'm sworn off Accu check pumps (their help line isn't very good if u were to have issues)!
Pam Christiansen Faddis I had been on Medtronics 15 plus years. I had the Medtronic 670g but after 1 long year of constant alarms and calibrations and no sleep I finally switched to the Tslim x2 and Dexcom G6 combo. It is so much easier. Less alarms and and like David said Medtronics is hard to keep in auto mode.
Lynda L O'Brien-Dennehy I had Medtronics for 18 yrs but now on Omnipod & using G6 CGM with Dexcom – I love Omnipod no more tubes & is water proof & much more convenient!
Michelle Maguire Wells Omnipod, only because it's wireless. I've heard great things about other pumps but the thought of tubes and needing a pocket overwhelms me. I'm happy with my choice though
Rick Teale A pump is only one consideration. Talk to your Endo about getting a Dexcom CGM. This is the most helpful tool for understanding and monitoring what is going on with blood sugar, how meals affect it and how insulin treatment is working. It is a life changing tool. Everyone living with T1D should have it.
My successful Diabetes Treatment Story
My doctor diagnosed me with diabetes just over a year ago, at the time I was prescribed Metformin. I went to the some diabetes related websites and learned about the diet they suggested. I started the diet right away and I was very loyal to it. However, after weeks of being on the diet it never helped, my blood sugar didn't drop like I wanted it to. My personal physician wasn't much help either, he didn't really seem to give me any other options besides my prescription and the usual course of insulin. I was about to give up and then I discovered a great treatment method. The guide was authored by one of the leading professionals in the world of diabetes research, Dr. Max Sidorov. This is a guide that that shows you, in a very simple way, how to conquer the disease without traditional methods. I have to say that since I've found the guide and followed it, I've not only improved my health but I've also lost weight and improved other aspects as well. My activities have increased and I have a ton of energy! It is my goal to share the this diabetes treatment method as much as possible to show people there's more to the disease than traditional schools of thought and you can find your own path to healing with natural methods.