This is one of the largest diabetes communities so I figured I would ask in here
|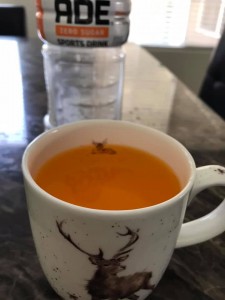 This is one of the largest diabetes communities so I figured I would ask in here. Is anyone from the New York City (Manhattan/Staten Island/Brooklyn boroughs) area and likes their Endocrinologist?
After almost 10 years with this disease I cannot find a good endo for Type 1. I went today to my new-ish ( 2 years) doctor and she had me waiting in there from 10:15 to 12 PM and then I had to leave to go to work after waiting 4 months for the appointment… And this is the SECOND time this has happened. Also I have not had one pleasant experience getting all my needed supplies – their office constantly messes up and I have been brought to tears many of times.
My previous Endo was just pushing Medtronic and didn't really even care to learn about the Dexcom / Tandem pump I had. Also I didn't feel like I could talk to him about anything. The meetings were 10 mins, no looking at graphs, minimal adjustments, perscriptions, and just in and out.
If you have any advice on finding a good Endo I could really use it
Michael Worrell This isn't just type 1's.
Brad Hepfer There are plenty of bad doctors, and I believe many diabetics are not on the right insulin regimen. You can't use a basic solution, since we are all different. The best thing you can do is learn about yourself. I have great insurance and not looking forward to when I have to change in two years. I'll be forced to listen to an endo who knows nothing about me!!! Some of the things I read on this site in regards to how doctors are treating diabetics, makes me want to throw up! So glad I took over my own control twenty eight years ago, with the help of the Joslin Diabetic Clinic in Boston!
Alexa Pearls Brad Hepfer I work with a T1D RD as well but I would really like to go to a Doctor that I can talk to, looks at my numbers and blood lab work, understands diabetes and is able to supply my medical distributor with correct information and in a timely manner so I can get my supplies in time.
So far I've had issues with every single shipment and can NEVER GET AHOLD of them on the phone. It's awful. I don't want to dread going every few months and also I'm so sick of dealing with their mistakes and 2+ hour wait times 😔
I totally agree though! I knew more about my pumps and supplies and options than my last two. if only we can write the prescriptions ourselves
Luckily, my family doctor says I'm his best diabetic patient and let's me alone!
Louisa Maynard I'm sending encouraging vibes your way. I understand your frustration, as I shared your experience for about 5 yrs. For the last couple years, I've worked with an endo who is open minded and very collaborative. How refreshing! I wish I had a recommendation for you, but I am out of state. Persevere to find someone who is a good fit for you. It will be so worth it! Good luck!
Ed Dunn I'm not from NYC but I'm from Jersey and my doctor has offices in Morristown area and he is phenomenal. His office is 35-40 from the holland and Lincoln tunnels off 287 and 80. He actually listens to you and helps you out plus his nurse practitioner is amazing as well. I've referred several friends to him and they have thanked me for doing so. His name is Dr. Elkin Nunez
Susie Dippel For the last year I have been going to the Friedman Institute (59 St off Lexington Ave). I hardly ever wait, use the nutritionist and love my doctor. 500% improvement over my former doctor who I saw for over 20 years.
Suzanne Clark You could hire someone from integrative Diabetes, but you'd probably have to pay out of pocket. You might have to also see a local endo and just view him/her as "your insulin dealer", but it sounds like a couple people recommended some good options.
My successful Diabetes Treatment Story
My doctor diagnosed me with diabetes just over a year ago, at the time I was prescribed Metformin. I went to the some diabetes related websites and learned about the diet they suggested. I started the diet right away and I was very loyal to it. However, after weeks of being on the diet it never helped, my blood sugar didn't drop like I wanted it to. My personal physician wasn't much help either, he didn't really seem to give me any other options besides my prescription and the usual course of insulin. I was about to give up and then I discovered a great treatment method. The guide was authored by one of the leading professionals in the world of diabetes research, Dr. Max Sidorov. This is a guide that that shows you, in a very simple way, how to conquer the disease without traditional methods. I have to say that since I've found the guide and followed it, I've not only improved my health but I've also lost weight and improved other aspects as well. My activities have increased and I have a ton of energy! It is my goal to share the this diabetes treatment method as much as possible to show people there's more to the disease than traditional schools of thought and you can find your own path to healing with natural methods.