I recently switched to Novolog for my fast acting and I've been taking Basaglar at night for my long acting,
|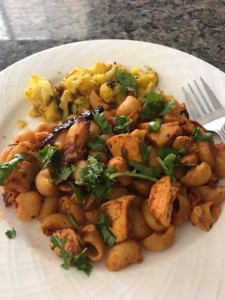 So I recently switched to Novolog for my fast acting and I've been taking Basaglar at night for my long acting, but no matter how much I adjust my Novolog or Basaglar I keep getting lows the morning after. Uncontrollable lows. I'll drink juice and it'll come up temporarily but then 20 mins later it'll drag back down again (especially while fasting in the mornings), which is really odd and has never happened to me before on Humalog (I was taking this previously). Has anyone had the same experience while on those two insulins? I've tried changing my carb to insulin ratio too – it's now 11g carbs = 1 unit (it use to be 7.5g carbs = 1 unit). Throughout the day the ratio works, but I don't know what happens when I'm fasting. Also, has anyone tried splitting up their full dose of Basaglar long acting to half the dose in the morning and half at night to prevent lows at night/the next morning? How did that work out for you? Struggling over here
Anum Alam Neda Lapof Luria Heeter He's not helpful! 😕 I had to literally fight with him to have him switch me off Humalog which was no longer working for me after 6 years to Novolog. Given the fact that it's not covered, but a prior authorization was needed which he made excuses for. He was giving me samples of other meds like Fiasp which also needed a PA which he said he'd put in, but not for Novolog. I'm trying to find a different endo that will see me earlier than next January or February but no luck. Until then, trying to seek advice from others who've been in the same boat 
Elif Nazmiye Yeah I would call your doctor, that happened to me, I was eating so many candy bars, even stopped giving myself insulin and was still dropping. My doctor called it the "honeymoon" phase, although I've been diabetic for several years already. It was so random
Elif Nazmiye Anum Alam it was never fixed to be honest with you, it eventually stopped on its own. I just made sure I had glucose with me at all times. It was during the time of Ramadan and since I was on the pump, I thought it was safe to fast, this is when I discovered that I was in the honeymoon phase. My A1C dropped from an 8 to 5.3 at that time. Once the phase was over, back up to 8, it lasted about 3 months
Shannon Hovden Yes. When I switched from humalog to novolog same happened to me. It didnt last long. A few days. 5-6 I can't remember. My Endo said it's normal for that to happen. He said highs could happen or lows.
Anum Alam Shannon Hovden Oh really?! It's been about 2.5-3 weeks now. I've adjusted for my long and short acting. Currently, I'm experimenting by cutting my long acting. Hopefully it fixed the problem 
Shannon Hovden Anum Alam for sure! I am guessing it will correct itself over time. (But it's just a guess)
Jamie Boyce I had this problem and move my long to dosing in the AM. Basically fixed the problem. Check with your doc about your routine.
Anum Alam Jamie Boyce Did you have to lower your amount of long acting as well as moving it to the morning or did you stay on the same dosage of long acting?
Jamie Boyce Yes – over time – and I sometimes lower my basal based on my activity level. I do this with coaching from an excellent pharmacologist that specializes in T1D. Document your numbers and share them with your endocrinologist.
Suzanne Hepburn When I was on injections humalog and levemuir. I use humalog in my pump
My successful Diabetes Treatment Story
My doctor diagnosed me with diabetes just over a year ago, at the time I was prescribed Metformin. I went to the some diabetes related websites and learned about the diet they suggested. I started the diet right away and I was very loyal to it. However, after weeks of being on the diet it never helped, my blood sugar didn't drop like I wanted it to. My personal physician wasn't much help either, he didn't really seem to give me any other options besides my prescription and the usual course of insulin. I was about to give up and then I discovered a great treatment method. The guide was authored by one of the leading professionals in the world of diabetes research, Dr. Max Sidorov. This is a guide that that shows you, in a very simple way, how to conquer the disease without traditional methods. I have to say that since I've found the guide and followed it, I've not only improved my health but I've also lost weight and improved other aspects as well. My activities have increased and I have a ton of energy! It is my goal to share the this diabetes treatment method as much as possible to show people there's more to the disease than traditional schools of thought and you can find your own path to healing with natural methods.