So sick of lettuce wrapes and veg sticks. Cheese sticks have preservatives so that is now out
|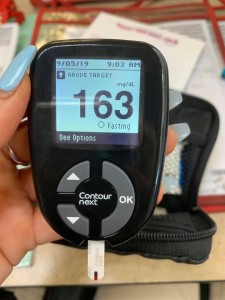 Ok so I work full time and have to pack two snacks and a 45 carb lunch. So sick of lettuce wrapes and veg sticks. Cheese sticks have preservatives so that is now out. Grilled veggies are blah when microwaved. Fresh steamed veggies are OK. But what to put with them? Hard boiled egg is ok for a quick protein boost. And I am so over apples and peanut butter at the moment. I live in Phoenix Arizona so I don't really want a hot lunch at the moment. Help give me some new ideas.
Shana Smith I'm sick of all of that stuff too. Sick of broccoli and cauliflower sick of chicken lol
I am Mary Kay Fullerton. I ordered some books from Amazon so I can try new things. I'm just lazy and don't like to cook. Lol
Mary Kay Fullerton Ah I see… I recently learned about cukes with pb.curry is a fun option. Thai lemon grass soup w/shrimp. Taco on a Romain leaf. Sesame garlic broccoli… and on and on! 
Lisa Adele Pfeffer Mary Kay Fullerton I also like a spice called Tahine on my cucumbers and jicama. Fresh lime juice and then sprinkle it on.
Shana Smith Shelia YES YOU ALMOST HAVE to lol. I am a single 34 year old woman with no kids and no pets I shouldn't have to cook. THE HORROR lol
Kenneth Bloomer I love cheese sticks. Preservatives aare no big deal to me. They beat the alternative, which is eating spoiled food. Humans have been preserving foods (with salt) for millennia. So I don't fear them categorically.
Sherry Cochrane Kenneth Bloomer I don't have a problem with spoiled food I eat everything fresh I don't overbuy and plan a week ahead. Heart smart diet dictates low sodium so I don't eat anything preserved with salt. Boy I sure do miss bacon. And baked potatoes. And also it's really the chemical preservatives I avoid.
Melissa Noderer Sherry Cochrane have you researched the Mediterranean diet meals/recipes? Our cardiologist recommended the Mediterranean diet. It's easy to google recipes
Sherry Cochrane Melissa Noderer Thank you yes I do eat Mediterranean food. Very healthy lots of fresh foods. But only on special occasions..I like to keep it simple.
Kathy Caplan Homemade jerky; cut up regular cheese
Sherry Cochrane I just use dehydrator. Pepper liquid smoke sometimes lime. And I usually use a London broil.
Vanessa Martinez Kathy Caplan jerky is a good idea! We live in rural Colorado and so my whole family hunts. We make the jerky from the kill we get. It is so good! So much better to make it than buy it store bought however you do it!
Shelley Reinhart Allen Kathy Caplan Can you give details on how to make homemade jerky? Thank you so much
George Enns I have been on insulin for over 30 years and I have always eaten real food. Just give Insulin for it.
Julie Murdoch I buy high protein muesli bars. They can be hard to find but I buy one that is mostly nuts. And delicious so I feel like I've satisfied my hunger and had a bit of a treat.
Susan Lawson-Dawson Over the summer, I have been eating sabra Greek yogurt spinach dip and with some whole wheat crackers, turkey or Canadian bacon, and a fruit cup a few lunches a week. Cold, quick and about 40 carbs.
Annie Lisa If you have 45 carbs at lunch, why not pack a sandwich sometimes? If you like Ezekiel bread, I'd suggest that but almost any other bread will still be within your limit with 10-15 carbs left over for other snacks/fruit
Melissa Noderer Annie Lisa yes! And Boar's Head deli meats have low sodium varieties. I make sandwiches on Dave's Killer Bread, thin sliced. Add loads of lettuce/tomato/cuke
Patricia Dunsford Even sour dough bread is good for diabetics. I eat sandwiches with that. There is also a bread out for diabetics, sold at Safeway and Vons, made right in Petaluma, CA
Heidi Holeman I am really into eating a whole bag of sugar snap peas dipped in homemade ranch. My fast food. Another salad I make is lots cucumbers, kalamata olives and feta cheese, with a few grape tomatoes and Greek dressing. I also like to saute red onions with turkey breast on arugula for a salad variation. There's a great yogurt based dip at Costco spicy artichoke (low carb low sugar) with veggie trays. Spinach salad…w/hardboiled eggs. Tuna salad, I mix in red onions, cucumber a few small pieces of carrot and mix with mayo served with romaine.
Scott Birnbaum Have you tried pickled veggies/fruits? Basically skin them, cut them, stick them in a jar. Add vinegar of your choice. Add sweetener of your choice. Add some water. Then put them in the fridge for a couple of days. Doing them cold this way helps keep them crunchy. Taste them with different spices after this in order to determine if you want to add them during the pickling process, where they can get pretty intense.
Sherry Cochrane Scott Birnbaum good idea and I might do one of two things but as a rule I prefer my fruits and veggies fresh. I do like pickled cucumbers. Not pickles per say but fresh slices in Malt vinegar with a hard-boiled egg.
Sherry Gittings Gabrielli I know the feeling..Sick of salads,fruits, …etc..The food u 💗 cant have because ur BS will spike…but I never get sick of chicken..but then do I have a choice? So wht I do is eat in moderation…& tht is even difficult for me because I'm Italia & Greek.
Jessica Bittlewilliams If u like potatoes salad…cuz I love it I just use cauliflower instead of potatoes. Add whatever you normally would and it's a nice light cold snack..or meal
Lori Hale Nuts, celery stuffed, atkins stuff, low carb pita breads w tuna salad or meats, beef sticks..and cheese…o well..on preservatives..just eat some…when it gets old same routine..just add a breakfast pizzas or quesadillas to your menu using low carb tortillas you can get at hyvee/ walmart
My successful Diabetes Treatment Story
My doctor diagnosed me with diabetes just over a year ago, at the time I was prescribed Metformin. I went to the some diabetes related websites and learned about the diet they suggested. I started the diet right away and I was very loyal to it. However, after weeks of being on the diet it never helped, my blood sugar didn't drop like I wanted it to. My personal physician wasn't much help either, he didn't really seem to give me any other options besides my prescription and the usual course of insulin. I was about to give up and then I discovered a great treatment method. The guide was authored by one of the leading professionals in the world of diabetes research, Dr. Max Sidorov. This is a guide that that shows you, in a very simple way, how to conquer the disease without traditional methods. I have to say that since I've found the guide and followed it, I've not only improved my health but I've also lost weight and improved other aspects as well. My activities have increased and I have a ton of energy! It is my goal to share the this diabetes treatment method as much as possible to show people there's more to the disease than traditional schools of thought and you can find your own path to healing with natural methods.