What a wonderful feeling to finally have a real doctor
|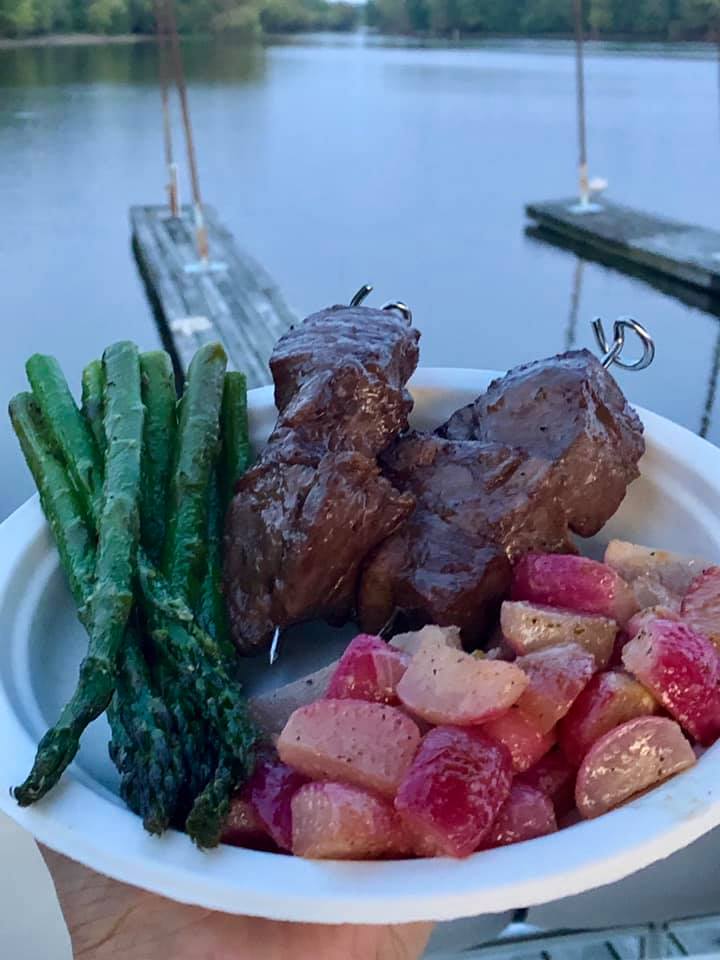 What a wonderful feeling to finally have a real doctor. I have at least 3 issues with me HSP (hereditary spastic paraplegia), TBI (traumatic brain injury) and type 2 diabetes. The HSP and the TBI are what they are but the diabetes as most of you know I can control.
January 2, 2019 my a1c was 14.4 and on July 5 my a1c was 5.2 getting taken off all of my diabetes meds and then getting a nasty message from my primary nurse practitioner saying I had lost 15 lbs. how could I have dropped my a1c so much? It was like I was able to fabricate my numbers which of course I cannot. Truth of the matter to date I've lost 53 lbs. where I went to school 230 lbs. which is what I weighed previously and I now weigh 177 lbs. = 53 lbs LoL. It was mostly due to the WOE and THANK YOU group for introducing me to it.
I confronted my former primary care and was very clear to her that I wouldn't accept her I'm thinking ADA standards and she ignored the situation so I fired her and went on the hunt for a new primary finding one that was only let me get my a1c checked every six months and one test strip a day which you all know is no where near enough. Also he like my previous primary wanted to push statins on me.
My daughter works as a nursing assistant and recommended a doctor that she said was holistic and what a WONDERFUL recommendation. I was very thorough with interviewing her on diabetes and statins vs diet change. She completely congratulated me on how far I've come along with my diabetes and her herself said diet was the way to go first. Needless to go any further I hired her.
---
Kelly R. Collins It's a wonderful feeling when you find a medical Dr who is on board with this WOE. I am extremely fortunate to have my Dr
---
Beth Hendrick Good job all around! As I keep saying, ALWAYS remember who is the client, and who is the provider. Doctors provide services. If you don't like their services, find another provider.
---
Amy Thomas Did you know that Walmart sells the diabetes test strips cheaper? I found out in June this year that I was diabetic, and my health provider gave me a prescription for the test strips and the meter. Walgreens charged me $88 for 50 test strips, charging my insurance $68, and I had to pay the remaining $20. Walmart sells them over the counter, 100 test strips for $17. I can test my blood as many times as I like. No prescription to go by. The meter at Walmart was less than $10.
My successful Diabetes Treatment Story
My doctor diagnosed me with diabetes just over a year ago, at the time I was prescribed Metformin. I went to the some diabetes related websites and learned about the diet they suggested. I started the diet right away and I was very loyal to it. However, after weeks of being on the diet it never helped, my blood sugar didn't drop like I wanted it to. My personal physician wasn't much help either, he didn't really seem to give me any other options besides my prescription and the usual course of insulin. I was about to give up and then I discovered a great treatment method. The guide was authored by one of the leading professionals in the world of diabetes research, Dr. Max Sidorov. This is a guide that that shows you, in a very simple way, how to conquer the disease without traditional methods. I have to say that since I've found the guide and followed it, I've not only improved my health but I've also lost weight and improved other aspects as well. My activities have increased and I have a ton of energy! It is my goal to share the this diabetes treatment method as much as possible to show people there's more to the disease than traditional schools of thought and you can find your own path to healing with natural methods.