Can Diabetics Eat Barley
|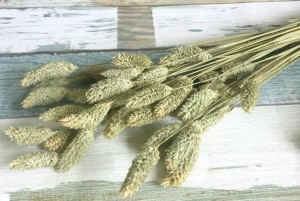 In a recent study by a certain university in Sweden, it was found that it is actually safe for a diabetic to consume barley. This is due to the fact that barely plays a major role in maintaining controlled blood glucose levels is essential for people for people living with type two diabetes. Barley is rich in fibers and this plays a major role in ensuring that you stay full for longer.
This might come as a surprise since not most people are aware that if they consume a diet with the right kind of fiver they can actually control their blood sugar levels. In particular, there are numerous health benefits of consuming barley as stated and emphasized by Anne Nilsson.
Middle-aged people who had no serious medical history were used as test subjects. The test subjects were asked to consume bread made from barley kernels for a minimum of three days three times in a day; lunch, dinner, and breakfast. After 11 to 14 hours after consuming the bread, the test subjects were examined for any red flags indicators of cardiovascular disease or diabetes.
After close examination the final report indicated that the body metabolism of the test subjects improved significantly, other additional benefits include a reduction in insulin and blood glucose levels, there was also an improvement in cells insulin sensitivity as well as controlled appetite. Barley contains good bacteria that stimulate the secretion of certain hormones that are useful to the body.
Anne Nilsson, the read researcher stated that they found that after consuming the bread that was made from barley kernel, there was an improvement in the hormones released in the guts that helped in regulating the body metabolism and a controlled appetite. There was also an increase on a particular hormone that helped decrease chronic low-grade inflammation in the test subjects. With consistent consumption of the same, this will reduce the risk of contracting cardiovascular diseases.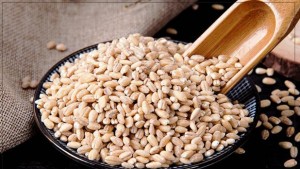 Previously there was a study that was conducted by the University of Gothenburg still in Sweden, it was found that barley kernel contains fibers that stimulate the release of Prevotella copri which are healthy bacteria that play a major role in regulating blood sugar levels. These fibers also help in the reductions of unhealthy bacteria in the body.
Digging deep into this, it is also important to note that the effectiveness of barley kernel will largely depend on the composition of microbiota in the body. In other words, if your body has a low concentration of Prevotella copri then barley kernel will be less effective. However, the more barley you consumer the more effective these healthy bacteria will become and in the process reduce your blood sugar levels.
This comes at a perfect time just when most people are struggling with type 2 diabetes and obesity. It the hope of researchers that people will get to know more about the positive effects of specific dietary fibers on the health of people irrespective of whether they are diabetic or not. By understanding the effects then barley kernels will not miss on the shelves of just any store. Barley can be used in meals such as soups, stews or even salads.
In the study, the bread used was made from 85% barley kernels boiled and mixed with some wheat flour. If by any chance you would like to do away with barley grains you can comfortable replace it with whole grains.
Effective ways to eat barley to help reduce blood glucose levels
In the press release Anne stressed that after administering barley kernel, there was an increase in the gut hormones. These hormones helped in relating appetite as well as the body metabolism rate. As a result, playing a major role in preventing the risk of contracting diabetes or even a cardiovascular disease.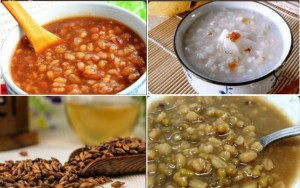 In relation to blood glucose levels, consuming barley's fiber gives food to prevotella which are healthy bacteria in the gut that helps in controlling and regulating blood sugar levels.
It is also important to note that all the test subjects ate standardized meals. In other words, barley kernels were not being used as a substitute for other unhealthy substances such as eggs or red meat. The meals being standard mean that you don't have to stick to a restricted diet.
This seems to be more of like a trend given the fact that in 2012 Marsh compared the health benefits of brown rice to barleys and there was only one outright winner. Barley!
How to prepare Barley
Don't feel so out of place if it's the first time you are heating about barley. We have prepared a handful or barley recipes for you. To begin with, barley can be cooked easily in a pressure cooker or the rice cooker. Cooking barley in a rice cooker is similar to cooking brown rice. However, the same cannot be said when it comes to the pressure cooker.
If you are diabetic you have to choose a healthy recipe that will help maintain controlled blood sugar levels.
Risks
Barley is not fit for consumption for people with celiac disease due to the high gluten levels. Well did you know malt flavor in most beverages is derived from barley due to the gluten? Well, now you know.
Eating barley that is rich in fiber will not only help you in maintaining controlled blood sugar levels but will also improve your digestive system. Ensure that you drink plenty of water so as to prevent constipation.
My successful Diabetes Treatment Story
My doctor diagnosed me with diabetes just over a year ago, at the time I was prescribed Metformin. I went to the some diabetes related websites and learned about the diet they suggested. I started the diet right away and I was very loyal to it. However, after weeks of being on the diet it never helped, my blood sugar didn't drop like I wanted it to. My personal physician wasn't much help either, he didn't really seem to give me any other options besides my prescription and the usual course of insulin. I was about to give up and then I discovered a great treatment method. The guide was authored by one of the leading professionals in the world of diabetes research, Dr. Max Sidorov. This is a guide that that shows you, in a very simple way, how to conquer the disease without traditional methods. I have to say that since I've found the guide and followed it, I've not only improved my health but I've also lost weight and improved other aspects as well. My activities have increased and I have a ton of energy! It is my goal to share the this diabetes treatment method as much as possible to show people there's more to the disease than traditional schools of thought and you can find your own path to healing with natural methods.